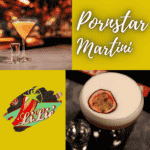 pornstar martini
Dit Pornstar martini recept is zoet en zuur. Visueel opwindend met een schuimige top en een drijvende halve passievrucht. Geserveerd met een glaasje prosecco ernaast is dit een cocktail die zeker indruk maakt!
Materiaal en benodigdheden
Instructies
50 ml Passoa,

50 ml Vodka,

15 ml Vanillesiroop

Voeg nu vers limoensap toe, , gevolgd door het passievruchtensap.

25 ml vers Limoensap,

50 ml Passievruchtenpuree,

50 ml Passievruchtensap

Sluit vervolgens het deksel van je shaker en schud krachtig gedurende ongeveer 30 seconden.

Neem vervolgens je strainer en zeef de vloeistof in je cocktailglas

Leg voorzichtig een halve verse passievrucht op je pornstar martini.

Giet een borrelglaasje prosecco in een gekoeld borrelglas.

50 ml Prosecco in een borrelglas voor bij de cocktail

Je pornstar martini is klaar! Enjoy!
Notities
Pornstar Martini
De pornstar martini cocktail is zoet en zuur tegelijk. De passievrucht speelt hier een hoofdrol! Als je geen fan bent van een traditionele martini (met gin), probeer dan dit smakelijke alternatief.
INFO EN TIPS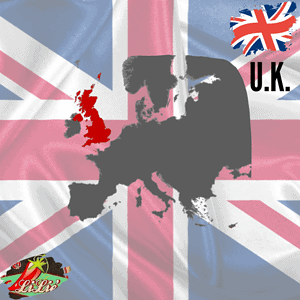 In cocktailtermen is dit pornstar martini recept een relatieve nieuwkomer, maar toch wordt de cocktail nu al een 'moderne klassieker' genoemd.
Hij werd in 1999 uitgevonden door Douglas Ankrah, die eigenaar was van de populaire Londense 'The Townhouse' bar.
Vanwege de controversiële naam hoor je deze populaire cocktail vaak aangeduid als een 'passion star martini' of een 'maverick martini'.
In tegenstelling tot wat de naam doet vermoeden, heeft deze cocktail niet veel gemeen met een klassieke Martini.
In dit recept gebruiken we een glaasje ijsgekoelde prosecco, maar indien je het nog wat wil 'upliften', serveer er dan een glaasje champagne bij!

Al snel na de uitvinding werd deze weelderige cocktail een vaste waarde in bars in het Verenigd Koninkrijk. In 2018 was het naar verluidt de meest populaire cocktail in Groot-Brittannië.

Deze cocktail wordt meestal geserveerd in een coupe of een martiniglas en wordt gegarneerd met een halve verse passievrucht.
Prosecco of champagne wordt geserveerd in een borrelglas, en de drankjes moeten om en om worden genipt.
Onze receptenbundel werden mogelijk gemaakt door software van Bootstrapped Ventures.

Heb je dit recept zelf geprobeerd? Of heb je een vraag of opmerking over het recept? Laat dan een reactie achter hieronder of deel het op je social media.
Misschien heb je zelf een recept wat u met ons en onze lezers wil delen.
Voeg het dan hier toe!
HONGER NAAR MEER? Abonneer je op onze nieuwsbrief en volg ons op youtube,  Facebook, Pinterest en Instagram voor alle laatste updates.
Pornstar martini is een heerlijke cocktail die je het hele jaar door kan drinken! Probeer hem!
Voedingswaarde :
Nutrition Facts
pornstar martini
Amount per Serving
% Daily Value*
* Percent Daily Values are based on a 2000 calorie diet.
Copyright ©Liliesfood
DISCLOSURE: Sommige van de links hier zijn affiliate links. Deze helpen mij bij het maken en onderhouden van onze website en sociale kanalen.